Undeniably, the UK's recent lockdown caused a nationwide hold over the residential property market. With our office doors locked and technology put to the test in operating remotely, things were far from normal for us at WEST – The Property Consultancy. But there was one pocket of South Oxfordshire which during the strangest of times, totally defied the odds.
Sutton Courtenay, one of the county's most popular villages, saw us list and agree 4 property sales and 1 rental in the midst of the 'lockdown' period, and at the same time achieve record £'s per sq. ft prices for the village, continuing the recovery or buoyancy experienced post the General Election. Having grown up in Sutton Courtenay, I cannot help but personally adore this village, being beautifully situated on the River Thames between Abingdon-on-Thames and Didcot, providing easy access to work in London by train (and a green lane cycle path from the village to Didcot Parkway station, for the more energetically inclined commuter), the village offers a rare combination of 21st Century living comforts, combined with enchanting historic character all seemingly perfectly executed.
Looking across the buyer profiles that these properties have attracted, we've seen both local and nationwide buyers in their numbers and first off, with far reaching riverside views across open fields, Mill Cottage was certainly not short on interest, given that it provided the idyllic edge of village / rural retreat feel for buyers looking to escape city life. Few properties in Oxfordshire offer such picturesque, private plots and with access to London via a station only 3 miles from your front door, it's not surprising then that we also saw a handful of prospective purchasers from London visit this particular property. With 'lockdown' opening up the opportunity for more businesses and therefore people's jobs to operate successfully from home, the allure of the countryside has never been greater.
Two of our most recent listings in the village ran with dual sales and lettings campaigns, and whilst one assumes that running thus type of campaign more often than not will provide you with a tenant before a buyer, given the speed at which the lettings market operates, one of these properties, which interestingly has never been for sale since it was built by the owners in the 1980's, gathered substantial sales and lettings interest but the sale was made in double quick time. Not only did we agree the sale of the property, we also exchanged contracts on the transaction just 19 working days later, with completion 7 days after that - Proving that nothing is impossible! January Cottage on Church Street, a 17th Century 3 bedroom cottage underwent the same dual campaign, and received multiple offers from well positioned prospective tenants, so this went the way of an agreed let.
With an ever increasing focus on sustainability, eco homes with smart home technology are ever more appealing to buyers, offering peace of mind, reduced running costs and potentially future proofing their investment. The Paddock development in the village High Street offered prospective purchasers just that, being a small development of advanced, detached, sustainably built houses in peaceful enclave. It's little wonder that all buyers were instantly wowed upon visiting these beautifully finished properties and indeed both went under offer within a week of one another, immediately post HM Government opening up the English residential property market.
With interest rates at an historically low level and potentially heading lower, we are confident that the property market in Oxfordshire will remain robust, given its primarily service and science based economy. Naturally, medical advancements will allow the wider economy to flourish once again but the changing dynamics of people moving from larger cities such as London, to beautiful bucolic locations such as Sutton Courtenay, is something we will definitely see a lot more of as our lives change and modernize because of the public health crisis we are living through.
Everything we do at WEST – The Property Consultancy, we believe in challenging the industry norm. Our buyers and sellers will attest to the fact that we believe in thinking and acting differently, with care, drive, enthusiasm and passion, ensuring a refreshing experience every time you interact with us. To find out how we can help you in your property sale or search, don't hesitate to pick up the phone and speak to any one of our highly experience people. We'd be delighted to help in any way we can.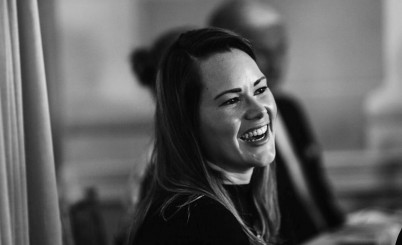 Nikki Hemsley BSc (Hons)
Head of Village & Rural Property Sales
01865 510000
07964 544798